Photography: TNT not impressed by Azerbaijan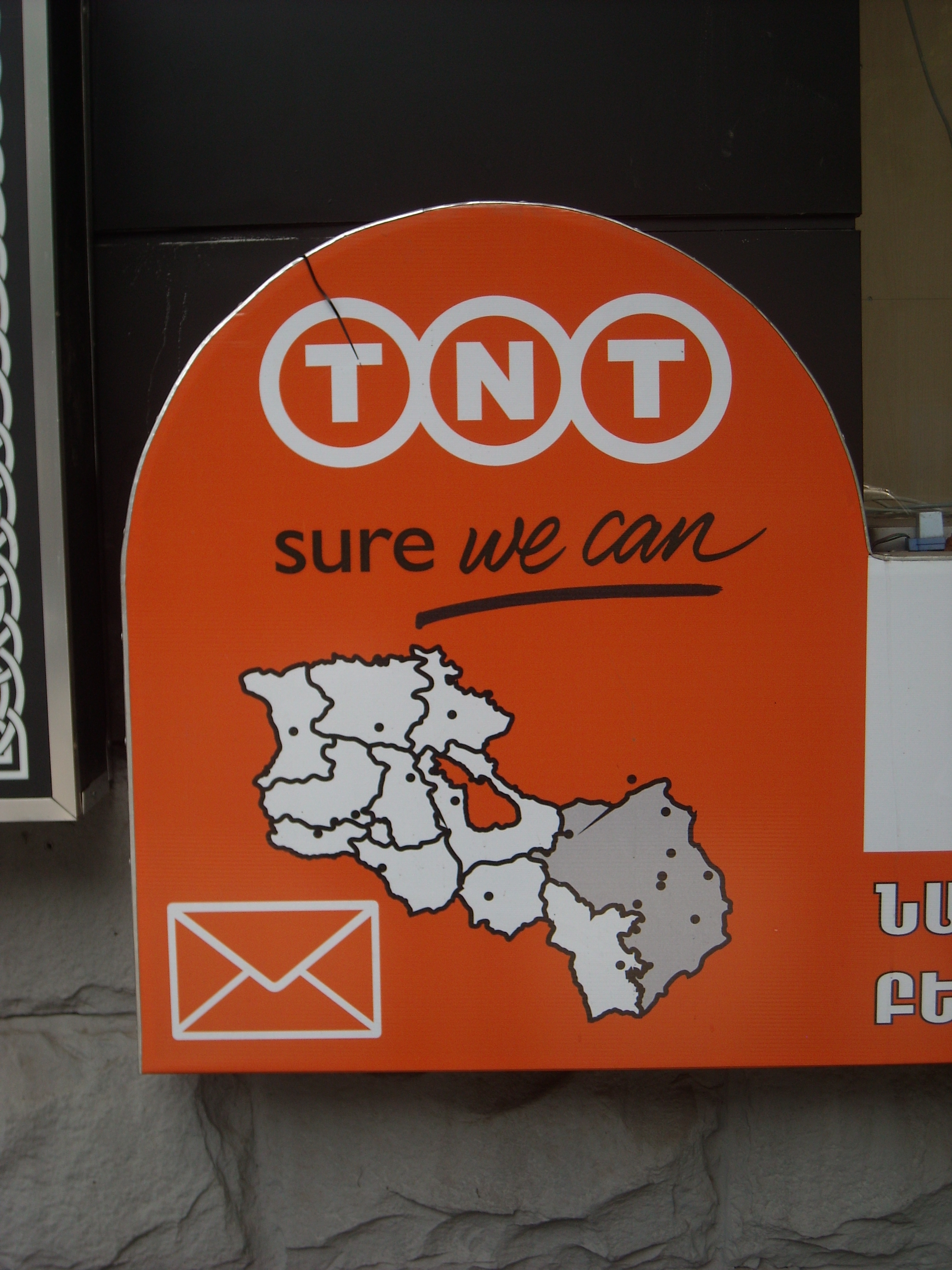 The photo was taken in Yerevan last August, outside a post office.
For those unfamiliar: TNT is a global mail and express company centred in the Netherlands. They introduced their slogan sure we can at the time of the 2008 American Presidential campaign, but claim to have come up with it before Barack Obama introduced his Yes We Can.
The map beneath the slogan outlines Armenia and its provinces (in white) and, suggestively, Nagorno-Karabakh (in grey), speckled with dots indicating the main towns and cities. There is one dot which falls outside the map. This is Aşağı Ağcakəndit, known to Armenians as Shahumian, which is claimed by Nagorno-Karabakh but controlled by Azerbaijan. Interestingly, the map follows the de facto border, perhaps so as not to suggest that TNT can deliver anything to there.