More border fiddling in the Soviet North Caucasus
In my post on the Prigorodny District I mentioned the fact that part of the District had been transferred from Ingushetia to North Ossetia following Stalin's 1944 expulsion of the 'guilty' Ingush people to Central Asia. I've found a very useful map of the North Caucasus on Wikipedia (uploaded by the user Kuban Kazak) that juxtaposes the current administrative borders there with the internal borders of the Mountain Autonomous Soviet Socialist Republic that existed from 1921 to 1924.
[caption id="attachment_33" align="alignnone" width="406" caption="Administrative divisions in the North Caucasus in 1921 and in 2009"]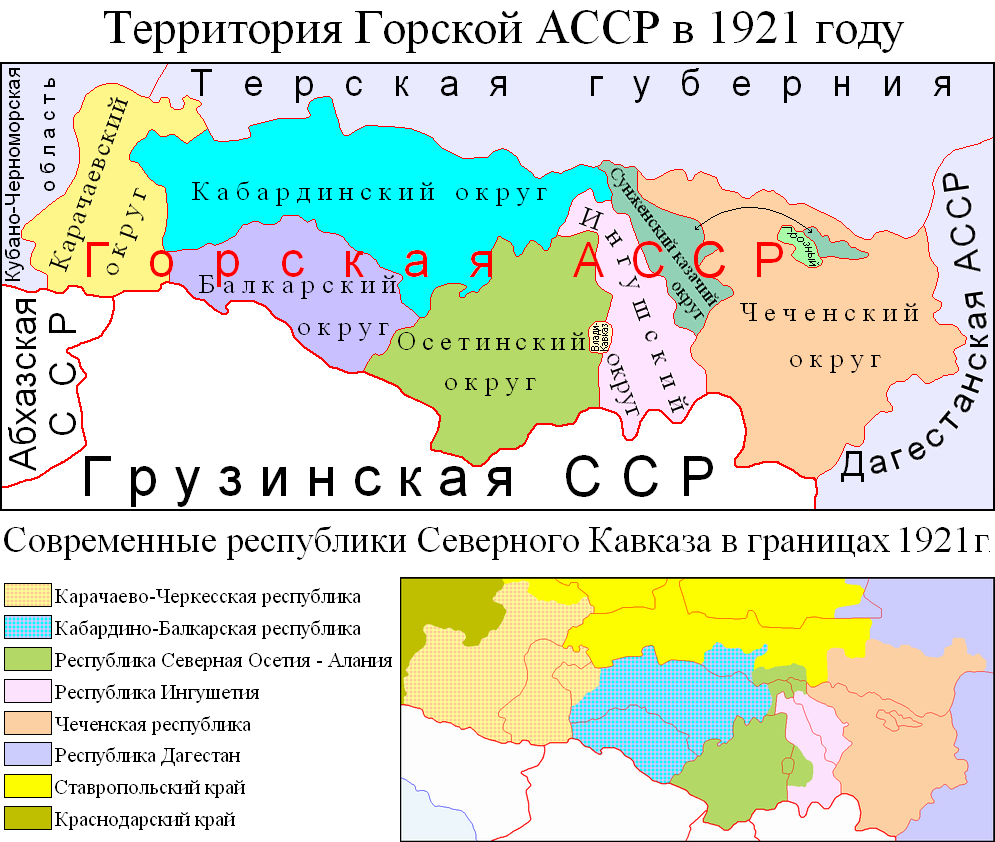 [/caption]
The map shows that part of Ingushetia was indeed transferred to North Ossetia, together with the city of Vladikavkaz, which in 1921 still formed its own administrative entity. In fact Vladikavkaz had been founded by the Russian empire on an Ingush village and it had a sizeable Ingush population until 1944. But Ingushetia in turn has gained most of what used to be the Sunzha Cossack District.
More towards the west, Kabarda (now part of the Kabardino-Balkar Republic) lost some of its territory to Karachaya (now part of the Karachay-Cherkess Republic), but gained some territory off Russia.
Overall, North Ossetia and Chechnya are the only nations that only gained territory, absorbing their current capitals of Vladikavkaz and Grozny and nibbling parts off of the Sunzha Cossack and Russia.
None of these other transferred territories however seems to have caused the Prigorodny District's level of conflict.